Products & Solutions
Data Casting System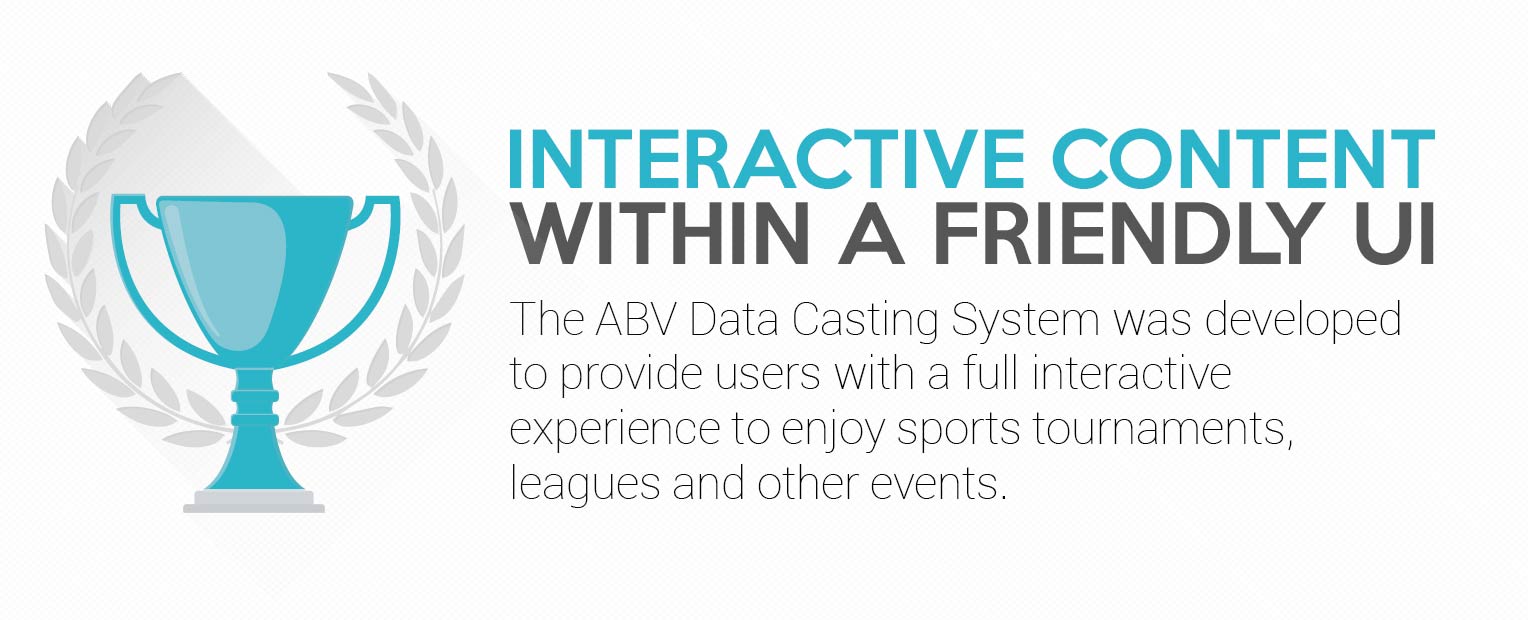 Our Data Casting System presents a friendly User Interface (UI) to offer our customers various ways to display data for their end users.
The system uses ABV end-to-end solutions, including CAS, Middleware Solutions and a variety of STBs depending on the requirements of the Operator.
The ABV Data Casting System was developed to provide users with a full interactive experience to enjoy sports tournaments, leagues and other events.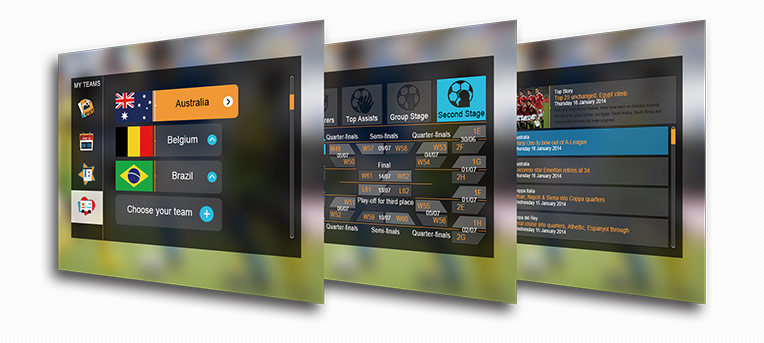 The System can be customized to attend specific needs, the most popular configuration includes News, Schedule, Charts and "My Team Menu" to follow up Sports Leagues around the world.
With "My Team Menu", users can check latest news during the tournament directly on the system interface. It also allows users to set up scheduled reminders for specific matches and view full stats for event including the scores and ranks. With our Data Casting System, Operators can bring smart and interactive entertainment for the end users in an easy and cost effective way.
Doubts about which ABV International product is best for you? We're ready to help.
We recommend that you send us an email using our email form. You could also reach us at:
Singapore: +65-6592-0051          India: +91-406-646-1155
China: +86-10-6297-3686