Products & Solutions
ABV MagiCube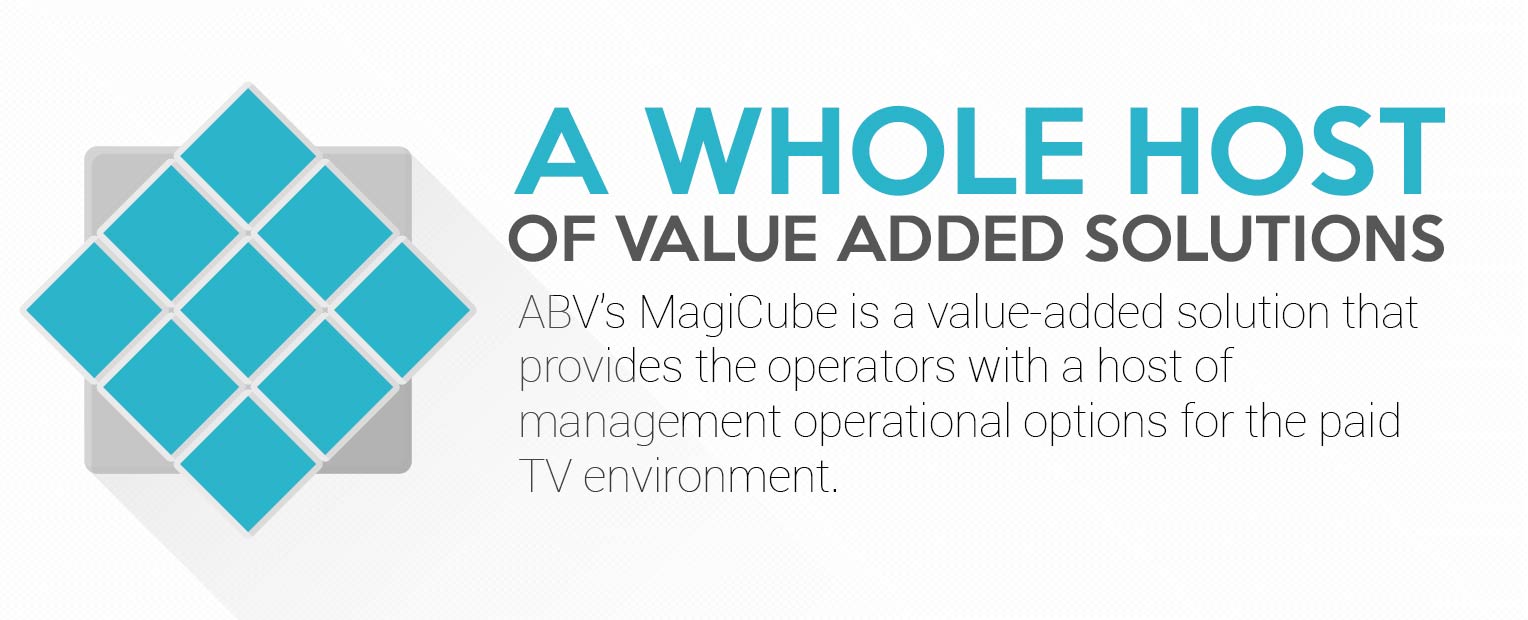 ABV's MagiCube is a value-added solution that provides the operators with a host of management operational options in the Paid TV environment.
This solution is specifically designed to achieve different revenue models by integrating a variety of built-in modules that the operators can select and mix to match their specific requirements. In other words, ABV's MagiCube is the integration of our Products and Solutions into a single platform.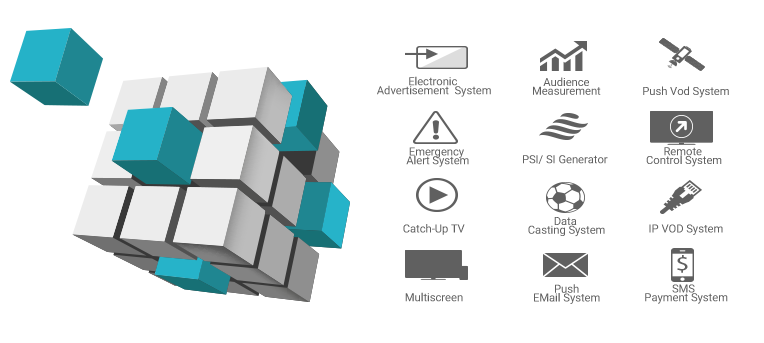 Every Product/Solution integrated in the configuration selected by the operator can be easily managed through a user friendly interface. The system can change configuration can be customized at any time to keep it up-to-date with the market needs.
Doubts about which ABV International product is best for you? We're ready to help.
We recommend that you send us an email using our email form. You could also reach us at:
Singapore: +65-6592-0051          India: +91-406-646-1155
China: +86-10-6297-3686