Products & Solutions
Multiscreen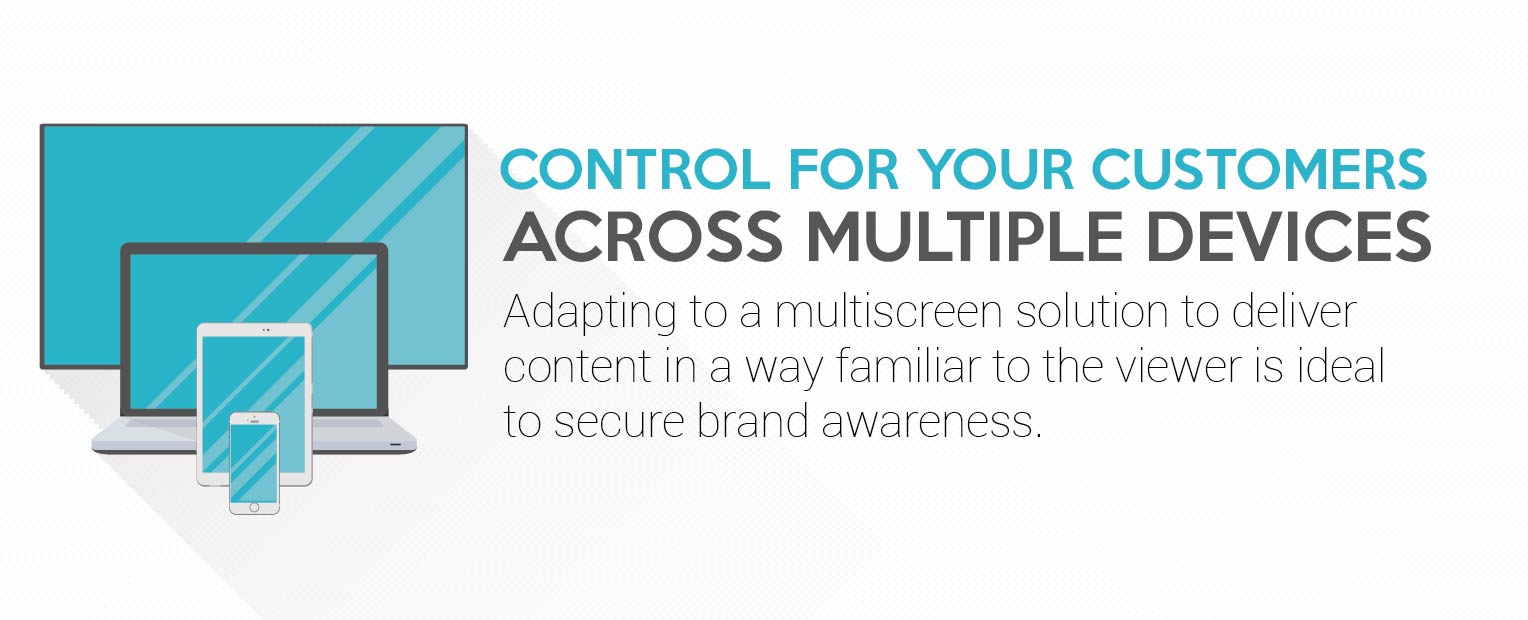 With seamlessly  fast broadband networks, viewers are experiencing more content on an ever larger range of devices. This presents operators with opportunities as well as challenges. Online service providers are able to move into markets traditionally held by broadcasters with content delivered at competitive speeds.
Adapting to a multiscreen solution to deliver content in a way familiar to the viewer is ideal to secure brand awareness and very important for the broadcasters to stay competitive.
By embracing the ABV multiscreen solution, operators are able to fully engage viewers in a personalized way, while maintaining the flexibility of a modular format. PC's, tablet's, mobile's or the traditional set-top-box's can all be incorporated into a multiscreen solution.
Embedded advertisements, recommendations and suggested content can all be utilized across the various platforms in a way familiar to the user – with an option to create a subscription for additional features. Broadcasters can utilize various subscription models to best fit desired business models, for example, pay-per-view or revenue generation from advertisements.
As with all ABV products, security is our priority. Broadcasters can be sure that all content implemented using the ABV multiscreen is DRM protected to secure content to all devices – be it the standard set-top-box, mobile device, or tablet.
With growing competition from video streaming services and other online entertainment, operators need to adapt to the rapidly progressing digital  environment while keeping a familiar user experience. ABV's Multiscreen  solution can solve this problem without abandoning security.
Doubts about which ABV product is best for you? We're ready to help.
We recommend that you send us an email using our email form. You could also reach us at:
Singapore: +65-6592-0051          India: +91-406-646-1155
China: +86-10-6297-3686